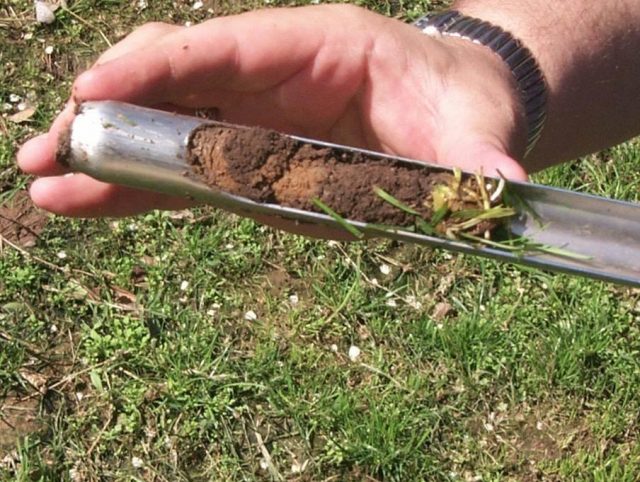 Wayne Soil & Water Conservation District has been working with New York State Department of Agriculture and Markets to lend a hand locally to farms that wish to continue to manage their farms through an ecosystem based management approach. This whole environment approach looks at your soil health from a long term perspective and will help you build that plan for your individual needs.
For farms that participate in AEM, a Technician that will come take the samples for you.
While every farmer takes pride in stewardship, there are often many components that are difficult to manage on a regular basis such as soil health testing. Soil health management is a key component to environment, economic and ethics management while working for crops of the various commodities. Whether the farm is fruit, vegetable or field crop, soil health monitoring every three years or so gives an opportunity to assess actual soil needs. This assessment gives a clear picture on what investments planning needs to be done for long term health planning.  It is like retirement planning for soil. The longer more sustainable the soil health is, the longer more sustainable your crop will be.
By implementing an Agriculture Environmental Management (AEM): Soil Health plan,  every farm has an opportunity to understand the actual needs and begin to implement various practices that can assist in building carbon matter for benefits on annual yields and potential manage inputs of starter, herb/pesticides and side dressing.