Our Next Electronic Recycling Event will be on October 4th and 5th. Please register for a timeslot below.
---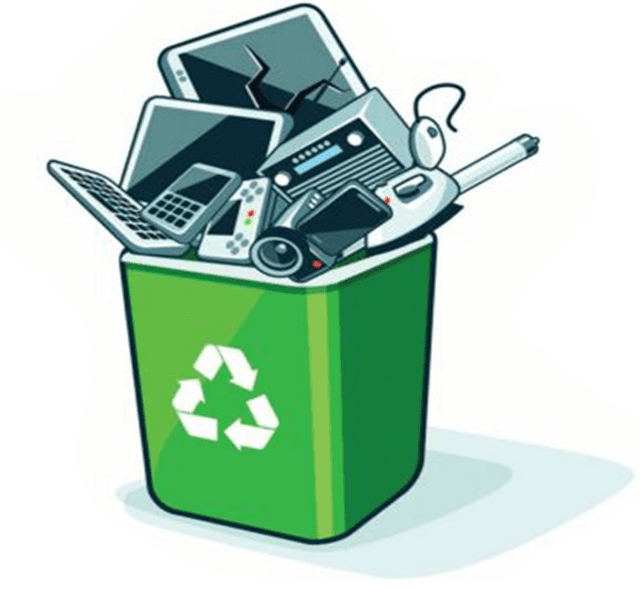 Items Accepted
Computers & servers
Televisions of any type
Monitors & Computer accessories
Fax machine, scanners and printers
(weighting less than 100lbs.)
Cables/Cords
VCRs/DVRs/DVD player (no cd's)
Digital music players
Cable or satellite receivers
Video game consoles
Camera or video camera
Batteries
(Please cover terminals of batteries with tape)
Cash registers
Radios
Household appliances
(No large appliances like stoves, washers, dryers, or dishwashers)
Industrial or commercial equipment
Security Cameras
Telephone of any type
Calculator
GPS unit
Motor vehicle small parts
Small freon-containing appliances (Min-fridges, AC's, Dehumidifiers)
Frequently Asked Questions:
What happens to my electronics after I drop them off?
Wayne County SWCD utilizes a local electronics recycler, Sunnking, to dispose of all of the items collected. After being hauled to a facility in Brockport, NY, items are sorted, disassembled, processed, and packaged for refinement. If an item is still functional or collectable it may be flagged for resale. High end electronics are troubleshot and refurbished for resale as well. ALL PEROSONAL INFORMATION IS SECURELY CLEARED FROM DEVICES. For more information about this process, please visit Sunnking's website
Is there a charge for this event?
Nope! The event is free for all Wayne County Residents.
New York State requires that recycling agencies must accept all electronic equipment covered under NYS law at no cost to the consumer in order to be in compliance with 6 NYCRR Section 368-3.5. Funding from Wayne County covers the cost of recycling items like freon-containing appliances and batteries, which are not covered under NYS law.
How many items can I bring?
There is no limit set for the number of items any one person can bring. If you are bringing a very large quantity of electronics (like a van full of computers or a trailer of TV's) please be sure to let us know when you register so we can plan accordingly. 
I was unable to register for this event. When is the next one?
After our event in April, we have a few springtime programs (Tree Sale, Fish Sale, Envirothon) to tackle before kicking off the field season. For more information, please sign up for our notification list. Public events will be advertised on our website, Facebook, and Instagram pages as well. 
I can no longer make the time slot I signed up for. Can I change it?
Yes. Please email Drew@WayneCountySWCD.org regarding any changes in drop-off times.
Where are you located?
7312 Route 31, Lyons NY, 14489. Wayne County Soil and Water Conservation District's office is next to the Wayne County Campus (County Jail, Sheriff's Office, and County Election Office). We share the same driveway as the jail, and our building is located to the right, up on the hill.  Once you pull into the driveway, there will be roadside signs directing you to the drop-off location. Our office is about halfway between the Newark Walmart and downtown Lyons.
I found some extra items after signing up. Can I bring those too?
Yes. If you come across a few extra cables or forgot about the old printer sitting in the garage while you were signing up, feel free to bring them with the rest of your electronics at your scheduled drop off time.