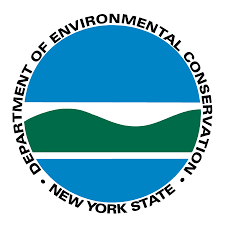 The Department of Environmental Conservation (DEC) reminds residents that with warming temperatures and dry conditions, residential brush burning is prohibited March 16 through May 14 across New York State.
Due to the lack of snow cover over much of the state and with rising temperatures forecasted for the coming weeks, conditions for wildfires could be heightened.
"While many people associate wildfires with the western United States, the early start of spring weather, dry conditions, and lack of snow pack increase the risk for wildfires in New York," DEC Commissioner Basil Seggos said. "New York prohibits residential burning during the high-risk fire season to reduce wildfires and protect people, property, and natural resources. The ban has been extremely effective in reducing the number of wildfires, and we're encouraging New Yorkers to put safety first."
Currently, fire conditions in most of the state are low risk.
New York first enacted strict restrictions on open burning in 2009 to help prevent wildfires and reduce air pollution. The regulations allow residential brush fires in towns with fewer than 20,000 residents during most of the year, but prohibit such burning in spring when most wildfires occur.
In the seven-year period since the ban was established, the average number of spring fires per year decreased by 35.5 percent, from 2,925 in 2009 to 1,886 in 2016.
Campfires using charcoal or untreated wood are allowed, but people should never leave such fires unattended and must extinguish them. Burning garbage or leaves is prohibited year-round.