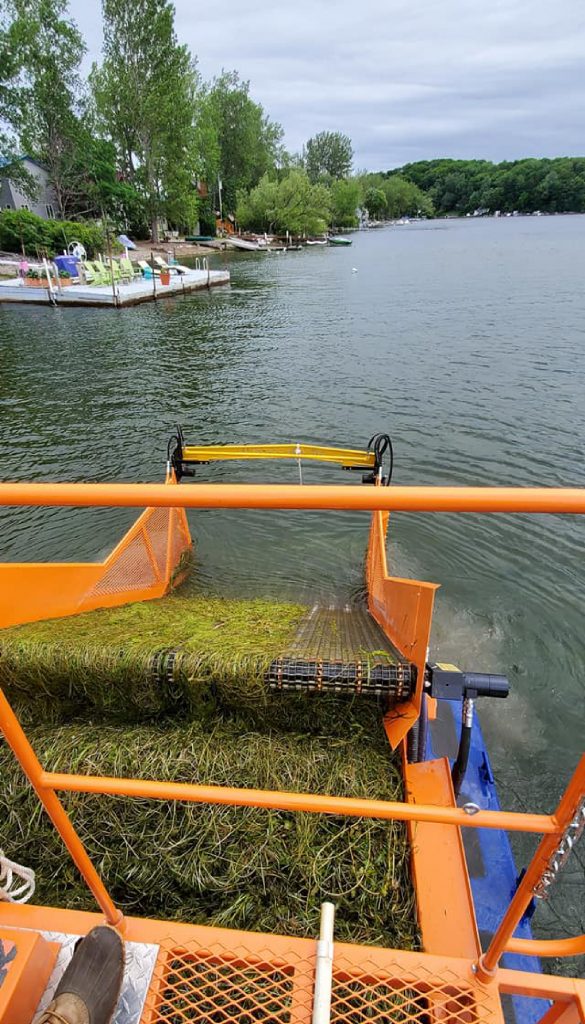 Aquatic Vegetative Control (aka Weed Harvesting) is more than waterfront lawn mowing. It is about understanding the weed types, life cycles, nutrient contribution, habitat, densities, and potential water flow restriction in the specific areas. While no one "loves" weeds, they do play an important role in a healthy waterfront.  All the embayments of Wayne County are different and unique. Each provides habitat and recreation to 1000's species, (not just humans, but humans included).  The District tried to balance access to deeper water for recreation and public safety through flow while trying to support the natural ecosystem of other industries such as recreational and sustainable fishing. Many people from Wayne County support their families through fisheries activities. It is important to maintain areas for fish populations to grow and prosper over the 3-4 year growth periods depending on the species.
In addition, the District program is run on a cost-shared contract from Wayne County and New York State's Environmental Protection Fund through the Finger Lakes Lake Ontario Watershed Protection Alliance. These two entities prioritize water quality, flow management, and public safety.  Each year is different and This year due to low water conditions has a completely different set of rules and is no exception. On June 1, 2021, three members of the District Technical Staff began monitoring the waterfront from set locations at each embayment and in partnership with the local waterfront associations to determine a schedule and access.  It will be touch and go and will change from week to week. In the last two weeks alone, we have seen increased wind and wave events as well as increased outflows to the lake which has changed the access.
The calendar on this web page is updated in real-time as we complete assessments. Regular conversations and updates are being sent to the leaders associated with Sodus Bay Improvement Association, Save Our Sodus, East Bay Improvement Association, Port Bay Improvement Association, and Blind Sodus Bay Improvement Association.  As with most things these days, review, reflection, and response are important and are not immediate. We are considering the science and have a policy that has been effective for a balanced management approach.
Annual Harvesting Results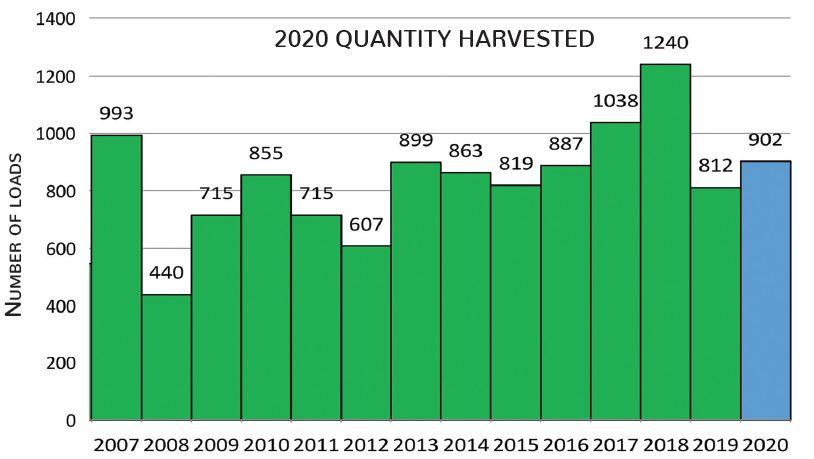 Learn more about the weed harvesting process and what you can do to help.
Ecology of Weeds
'Keep it Moving"
Wayne County Bays serviced