Wayne County is one of five districts in New York state that has an operating Aquatic Vegetative Control program, commonly known as Weed Harvesting. The program has been in operation since the late 80's and has removed a total over 22,000 tons of nutrient material (invasive aquatic weeds) from 1988 through the 2012 season.
The District operation currently runs three (3) Size 7 (7 foot cutting width) harvesters. The program serves five embayments with short-term remediation of aquatic vegetation: Maxwell Bay, Sodus Bay, East Bay, Port Bay, and Blind Sodus Bay. The program runs from June through October with equipment maintenance and cleanup through November.
The Aquatic Vegetative Control program is supported by Wayne County Board of Supervisors, Town of Sodus,  Town of Huron, Town of Wolcott and Wayne County SWCD Board of Directors as well as numerous private landowners that provided access for equipment, composting locations and other assistance.
Annual Harvesting Results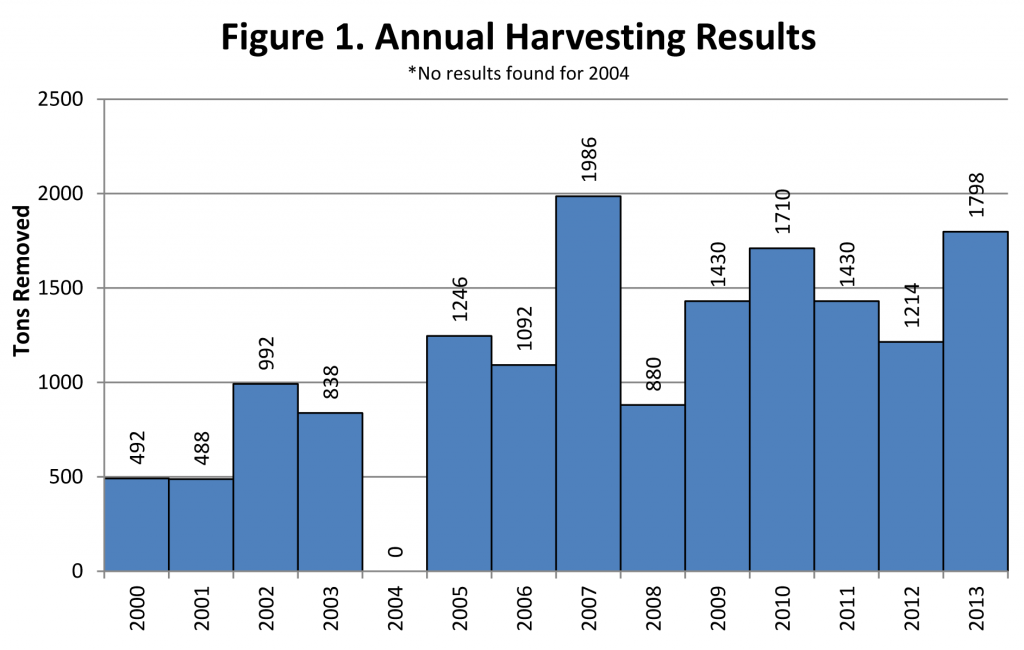 Learn more about the weed harvesting process and what you can do to help.
Weed Harvesting Informational brochure
Wayne County Bays serviced