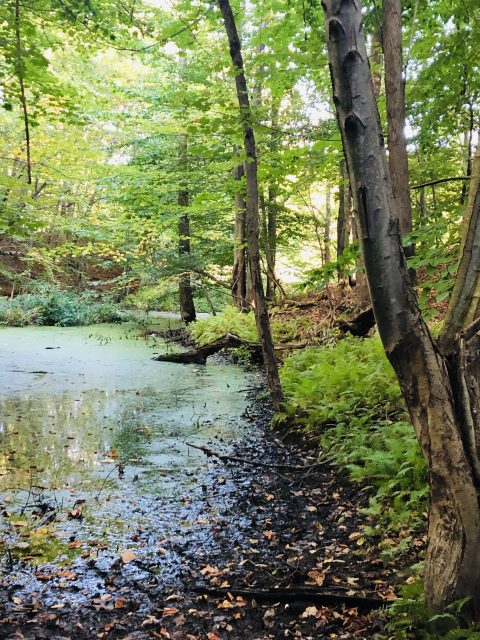 This event has been canceled, however, there are ongoing activities where you can help out.  Please read more to view the video.
Macyville Woods Nature Preserve
7474 Seaman Street Sodus Point, NY, 14555 United States (map)
https://www.geneseelandtrust.org/volunteer-events
Other ongoing activities at Macyville Woods:
Japanese wineberry is another invasive that you can safely remove with gloves. Thanks to support from the Finger Lakes Partnership for Regional Invasive Species Management, we are removing this and other invasive plants from Macyville Woods Nature Preserve and have begun planting more beneficial shrubs and trees to improve bird habitat. Japanese wineberry looks similar to raspberry and blackberry plants, but its stem has more hairs and fewer thorns. Learn more about wineberry here and watch the short video below with Stewardship Assistant Will Macaluso.
TOOLS REQUIRED: Gardening gloves and trash bags
WHERE TO GO: Macyville Woods Nature Preserve
PLEASE REMEMBER: Stay safe, practice physical distancing, and dress appropriately. We would like to track when and where you volunteer for this project. Please call, text, or email Kevin Farrell at (585) 484-0250 or land@geneseelandtrust.org.