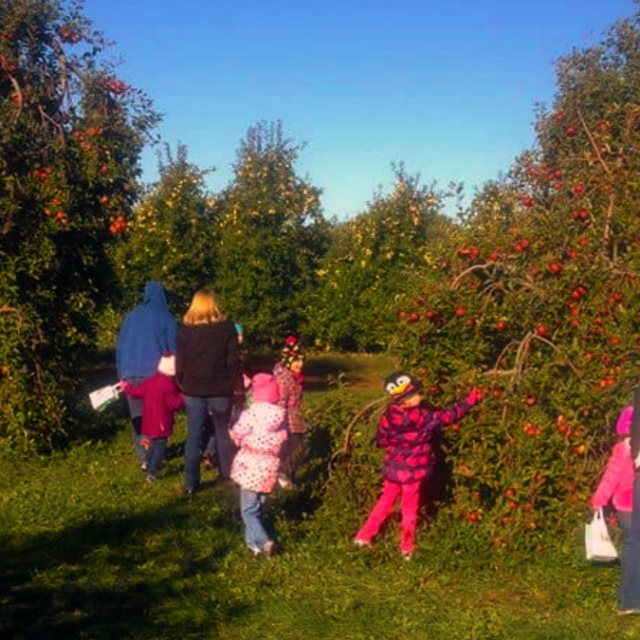 The 23rd annual Wayne County Apple Tasting Tour is underway. It runs October 1st – 31st and is packed with many new options for visiting orchards and celebrating agriculture in Wayne County and of course, the apple! According to Wayne County Tourism, there are many new virtual experiences that include live apple tastings, an on-line passport with trivia, and NEW features such as curbside pickup at some stops. The tour includes 10 locations, each one unique with a different taste and texture of apples.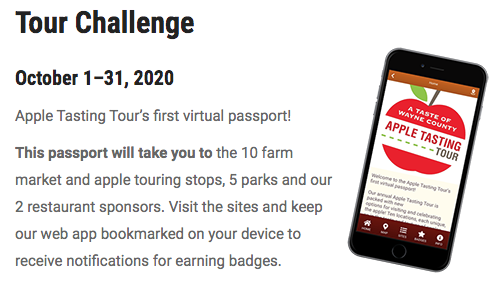 This year's challenge features something brand new, an Apple Tasting Tour app! Use the app to learn about all of the locations on the tour. When you arrive at each location you will be prompted to answer a trivia question and if you answer correctly you will receive a badge. You can even upload photos of the badges page to be entered into weekly prize drawings!
Visit AppleTastingTour.com to use the brand new app and start planning out your picking!
You can also contact Wayne County Tourism at (800) 527-6510 or visit www.waynecountytourism.com