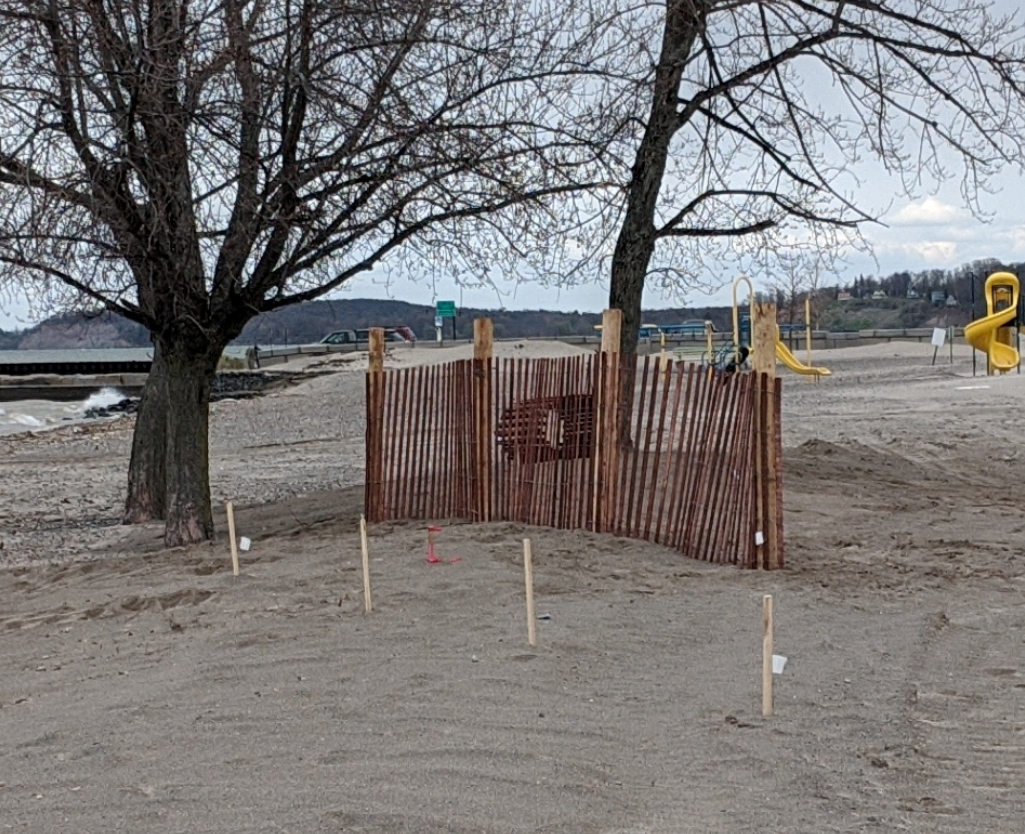 As part of the Lake Ontario REDI project, the Village of Sodus Point, located in Wayne County is presently beginning a beach nourishment project to build dunes for natural shoreline protection. This Friday & Saturday there are volunteer opportunities six feet apart to plant dune grass. Families are encouraged as they can work in a group. You must wear a facemask for protection. Groups will be spaced apart. Registration is required.
To register please visit https://www.eventbrite.com/e/sodus-point-beach-grass-planting-tickets-105807904290
When:
Fri, May 22, 2020, 12:00 PM – 3:30
Sat, May 23, 2020, 3:00 PM – 5:30
Where: Sodus Point Beach, end of Wickham Drive, Sodus Point, NY – meet up at the beach.
Please see the registration form below
https://www.eventbrite.com/e/sodus-point-beach-grass-planting-tickets-105807904290
Sodus Point Dune and Beach Restoration
Dune and Beach Restoration Along the Numbered Streets West of Sodus Bay Channel funded by the New York State Resiliency and Economic Development Initiative, Follow this link to read more about the Lake Ontario Dune and Beach Restoration Project
The District, working with Wayne County is also assisting in the management two REDI projects, for more information on (Click here)