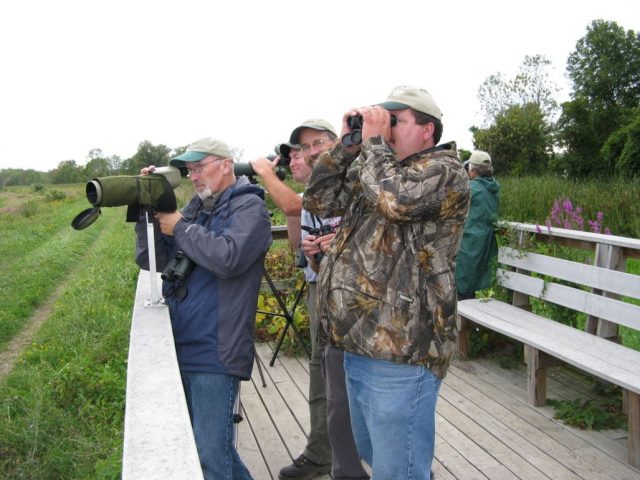 The Montezuma Muckrace is a "Big Day" birding competition within the Montezuma Wetlands Complex. This will be the 23rd Annual Muckrace on September 6-7 and there is still time to register. Teams of some of the best birders, as well as novice birders from across New York State and beyond, compete in the 24-hour event to see how many species they can identify. In addition to providing some good fun and excitement, the Montezuma Muckrace raises money to support avian research and conservation at this Audubon New York Important Bird Area.
Please do your part for the birds! Register for the Montezuma Muckrace or sponsor a team at https://friendsofmontezuma.org/projects-programs/muckrace/.
The fundraising goal for this year's event is $10,000. Proceeds will be used to support the goals of the Friends of the Montezuma Wetlands Complex focusing on habitat restoration, environmental education, scientific research and outdoor recreation in cooperation with the USFWS, NYSDEC, and Montezuma Audubon Center.