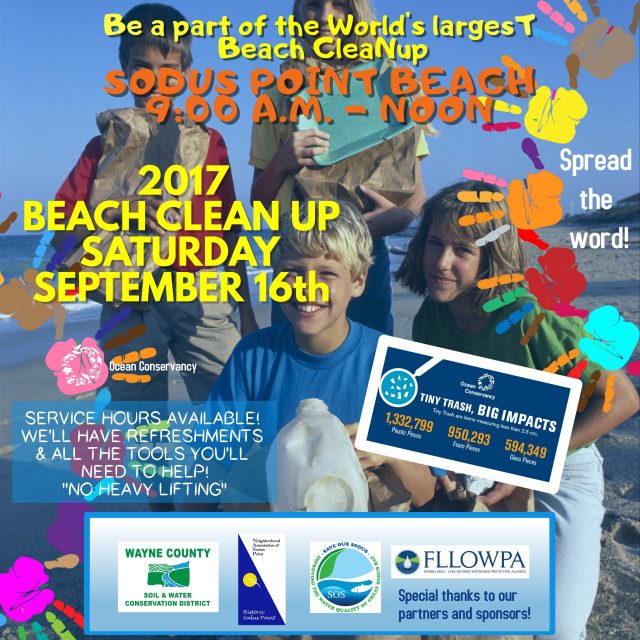 Be a part of the world's largest coastal clean up!
Each year as part of the Ocean Conservancy effort, groups organize to pick up beach trash and report the findings.
September 16th Sodus Point Beach
9:00 A.M – NOON
Refreshments will be served.
Thank you to our partners & sponsors
SOS Save Our Sodus,NASP Neighborhood Association of Sodus Point and FLLOWPA.
SEE YOU ON SATURDAY!