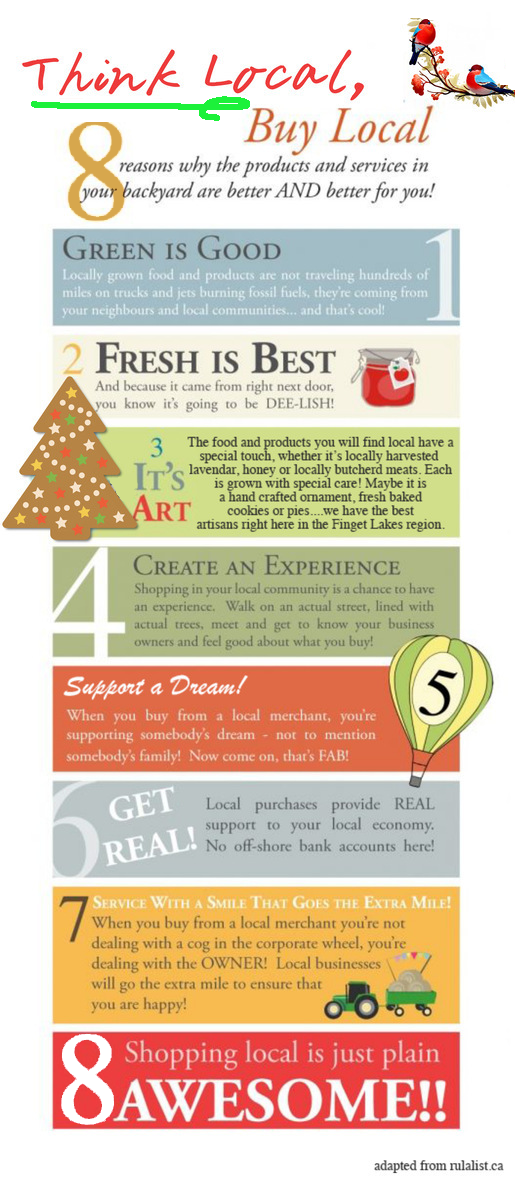 What's your New Year's resolution? Make 2021 a Conservation New Year?
Let's start by shopping locally.
When we buy from independent, locally owned businesses a significantly greater portion of our money is then recycled back through our local economy — to make purchases from our friends' businesses, to aid our neighbors in need, and to support our local farms , when you personally know the people behind the business where you're buying local products and services, you enjoy a connection you would not otherwise have.— ultimately strengthening the base of our whole community. One added benefit; shopping local conserves energy and resources, for example; less gas for travel. Additionally, local businesses often have a smaller carbon footprint than larger companies.
Here are a few examples of buying local:
Purchasing locally grown Christmas Trees and handmade wreaths support our farmers and is good for the environment
Buy locally farmed and butchered meat and poultry, there are many producers in the area
Gift certificates from local restaurants, especially this year, when many local businesses have limited capacity, a gift certificate supports their future
Homemade cookies and fresh apple and pumpkin pies from local merchants, many small, family-owned bakeries buy ingredients and various products from other local businesses
Fingerlakes wines are considered some of the best in the world many producers have websites to order
Honey and honey products, Wayne County is home to many beekeepers
CSA certificates, many sustainable farms have Community-Supported Agriculture programs, why not purchase for a friend?
Pottery and craft items, ask friends and neighbors for local artisans, many work from their homes, and even sell on Etsy!
Alpaca products are warm — consider a local farm for those hats and scarfs
Purchase a Forever Green Tree & Shrub sale gift certificate! for 2021
If you are on Facebook, visit Find your Farmer in Western NY or for NY Grown and Certified producers visit NYS Ag & Markets