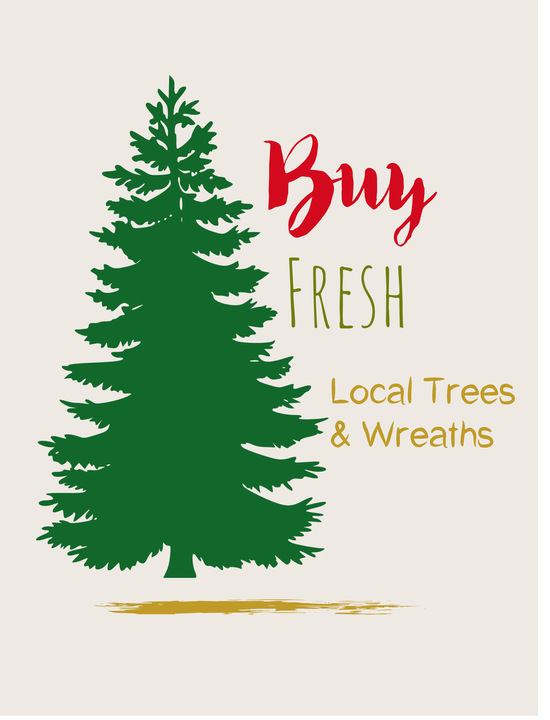 Make 2021 a Conservation New Year
Fresh cut local Christmas Tree.
This weekend many are out shopping for the holiday Christmas Tree. And while most people think it's bad to cut a live holiday tree. Instead, they may buy an artificial tree made of plastic or other synthetic material. And think because it can be reused year after year, it saves real trees. But not so, according to the Nature Conservancy; when natural trees are harvested for sale, there are more than ten times as many left standing! Out of the 350-500 million growing on tree farms across the U.S., only 30 million trees are harvested for Christmas each year.
Buying real trees will help keep tree farms in business – and in turn, keep their lands covered in the healthy forest habitat that wildlife depends on to survive. In addition, Christmas tree farms provide many of the same benefits as community trees and forests; cleaning the air and water, removing carbon, stabilizing soil, and more.
When purchasing a tree look for the NYS Grown and Certified label. Visit NY Grown and Certified producers @ NYS Ag & Markets