Bats of New York Friday, August 26th 7 PM – 9 PM
To register: https://act.audubon.org/a/bats-new-york
NYSDEC Wildlife Biologist Christina Hoh will be leading us through an educational evening of learning all about the bats that call New York State their home. We'll learn what they eat if they migrate or hibernate, and that they're not an animal to be afraid of. The program will begin indoors with a presentation detailing the nine species of bats found in NY. Once darkness falls, we'll head outside for a short hike and demonstration of some of the technical equipment used to survey different bat species. Bring a flashlight and insect repellent! Long sleeves and pants may be desired as well.
-Fee: $5/child, $10/adult, $30/family.
-Suitable for all ages!
Space is limited and pre-paid online reservations are required.
Call 315-365-3588 or email montezuma@audubon.org with questions.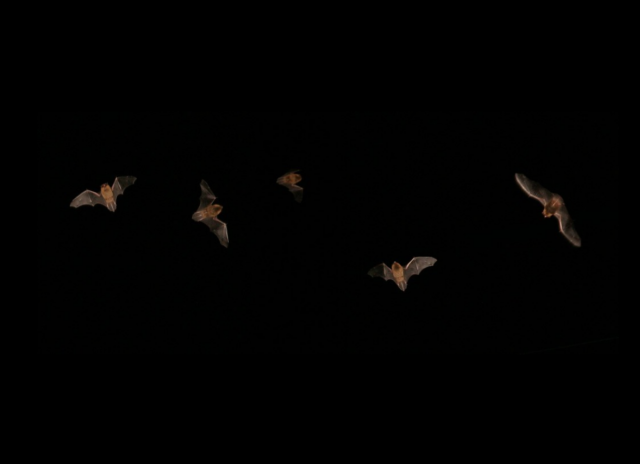 Audubon continues to take necessary precautions to reduce COVID spread, but no public activity can be 100 percent safe. We ask anyone who is feeling unwell or who has had contact with someone diagnosed with COVID-19 to not participate in any in-person program until the risk for infection has passed.
Program Cancellation/Reimbursement Policy:
If the MAC cancels an event, we will initiate a full reimbursement.
If you need to cancel registration for an event, you must call or email the MAC at (315) 365-3588 or montezuma@audubon.org
If you cancel more than a week before the event, we will initiate a reimbursement minus a 10% administrative fee, or credit you for a future event.
No reimbursements are issued for cancellations received less than a week before the date of the event.
Bats flying at night. Photo: Stuart Anthony/Flickr