Agriculture Environmental Steward of 2017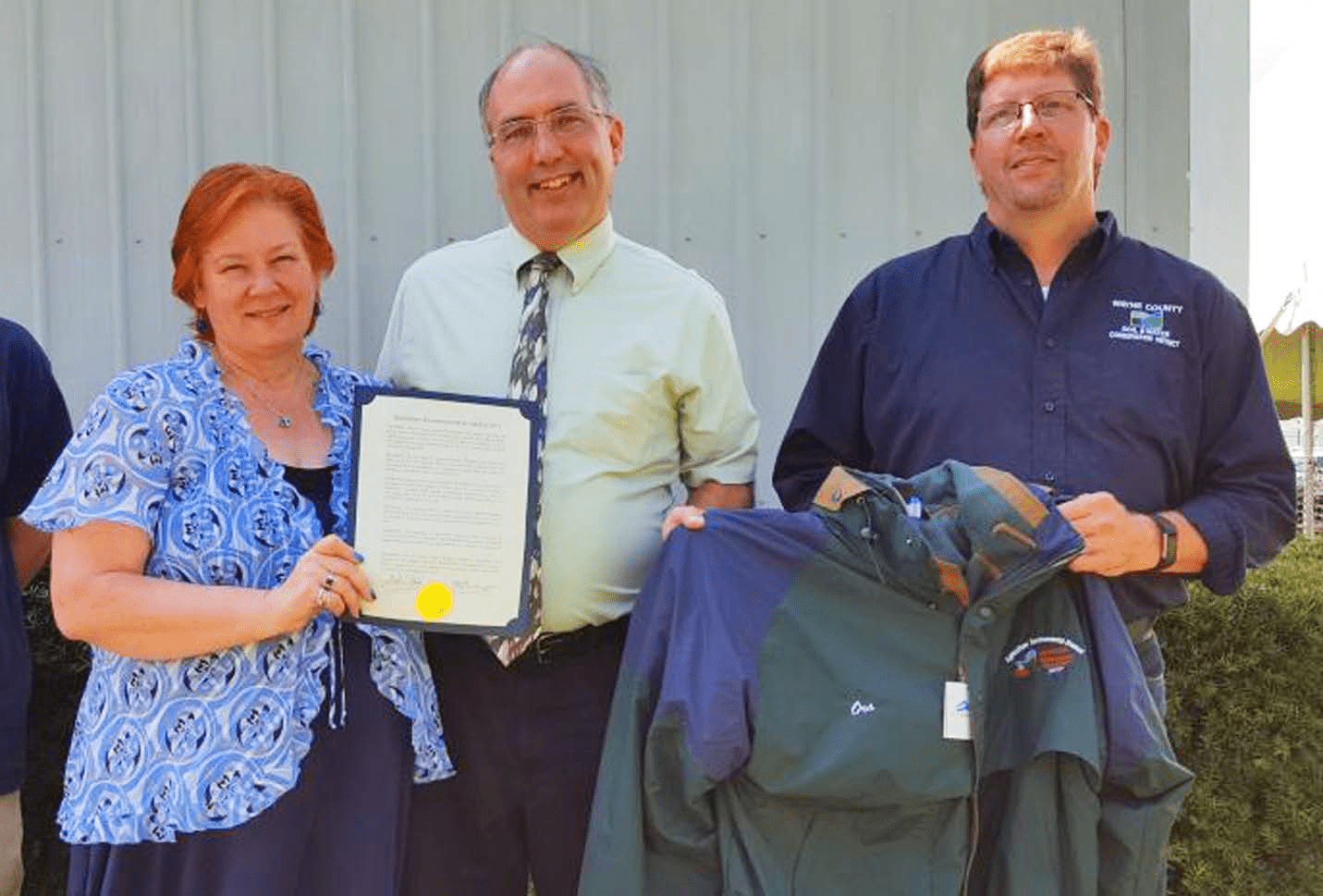 Congratulations to Wayne County Agricultural Economic Development Specialist and Retired Farmer Ora Rothfuss from North Rose the recipient of the 2017 Wayne County Agriculture Environmental Stewardship award Awarding stewardship effort from across the agriculture communities.
Ora has supported agriculture through his personal and professional work, serving as a land steward caring for his family farm in Macedon and after retiring from farming working with the community to promote agriculture business by advising and offering outreach to the community. He has been an active participant in the Wayne County Farm Bureau and Wayne County Water Quality Committee, has acted as a liaison for Right to Farm Laws, assisted the Water Quality Coordinating Committee for over ten years and implemented a merger between the Wayne County Ag Advisory Committee and Ag Economic Development Board.
Ora continues to work to improve their Agricultural District Program—bringing in new and innovative ways of utilizing low-interest loan programs for Ag industry development and for the betterment of the local farming
Over the past several years, the District has awarded an Agricultural Environmental Stewardship award to a member of the agricultural support community that goes above and beyond to continue to provide services and manage environmental issues, aid in dealing with the difficult years and lend a hand to other farms, and strengthen the Agricultural community.