07-21-2018 South of Sodus Bay Bridge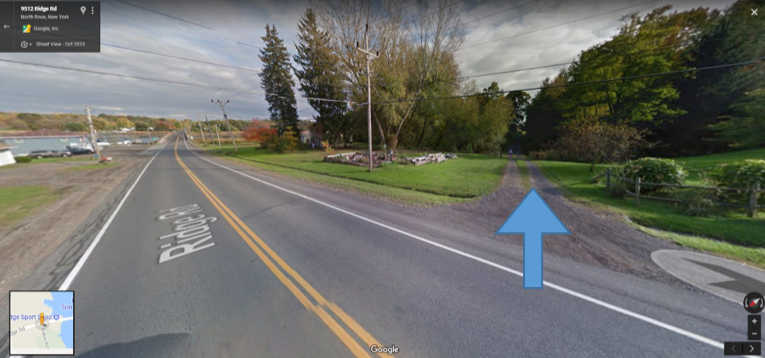 The entrance to the access road is located across the street from the Bay Bridge Bait Shop. It is a gravel road that leads south into the woods.
From the West:
– Take Rt-104 East and take a Left on Rt-14 North
– Stay on Rt-14 N for ½ mi and take the first right onto Ridge Rd
– Continue on Ridge Rd for 2.5 mi.
– If you go over the Bridge, you've gone too far
From the East:
– Take Rt-104 West and take a Right on Rt-414 North
– Take a Left and head west on Ridge Road
– Continue on Ridge Rd for 1 mi, go over the Bridge
– The entrance will be on your left just after the Bay Bridge Bait Shop
– If you go up the hill and past the Brick School House/Shaker Tract intersection you've gone too far
07-18-2018 Maxwell Bay Beechwood East Entrance:
From the East
Take 104 West past Rt-14
Turn Right on N. Geneva Rd and continue on N. Geneva for 2.5 miles
Turn Left on Halcus Rd
At the end of Halcus Rd, Turn Left and the entrance will be 200 feet on the right (Just past bridge)
From the West
Head East on 104
Take a Left on Maple Ave, Just north of the town of Sodus.
Take a Right at the end of the road onto Lake Rd
Continue on Lake Rd for 2 miles.
The entrance will be on your left at the bottom of the hill. If you pass Maxwell Creek Inn B&B, you've gone too far.