Triploid Grass Carp for the Control of Pond Weeds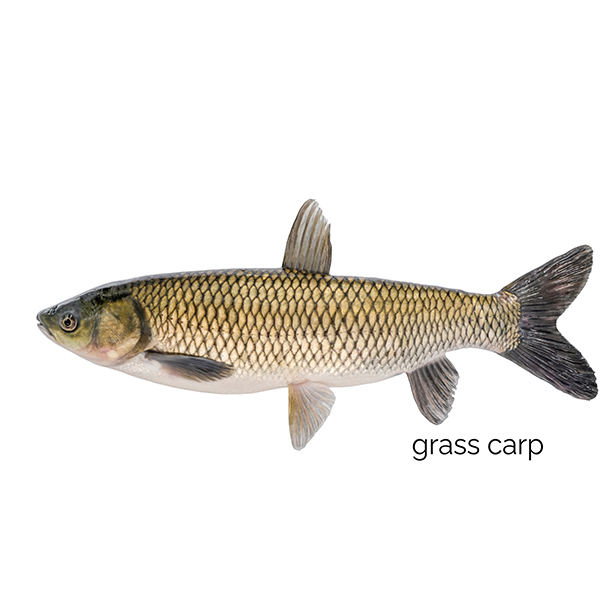 One of the largest members of the minnow family, Grass Carp commonly weigh in excess of 25 pounds and are 36 inches in length. Sterile (Triploid) Grass Carp feed strictly by grazing on aquatic vegetation and do not share the bottom feeding habits typical of common carp. On average, a grass carp's life span is eight to ten years. Given the species of plants within a pond, the density of the plants and the number of carp stocked, Grass Carp can be very effective in controlling pond weeds thus making this type of control both natural and cost effective.
Each fish provides approximately eight to ten years of weed control.
Triploid Grass Carp are a controlled species and require a permit from the NYS DEC. If interested in obtaining grass carp for weed control in your pond, please contact the District office to begin the permitting process with a site inspection, pond evaluation and plant ID.
The permitting process does generally take a few months to complete. Please plan accordingly so that you can receive your fish this season.

Permit Applications Links
Grass Carp (DEC PDF)
Farm Fish Pond License– For man-made ponds less than 10 acres