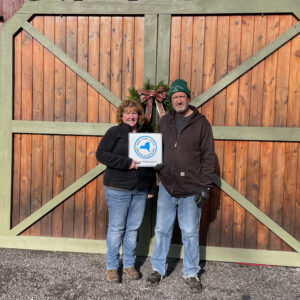 Tree Farmers are proud members of the New York State Grown & Certified program, which highlights New York's agricultural producers and growers who adhere to the best practices in safe food handling and environmental stewardship.
The program is currently available to produce growers who are certified for Good Agricultural Practices (GAP) and are participating in Agricultural Environmental Management (AEM) plans.
Did you know that there are over 47 Christmas tree farms across New York State that are now NYS Grown & Certified!
Shop local, find a New York-grown Christmas tree vendor nearest to you https://on.ny.gov/3DGoRzV
To learn more about the Grown and Certifed program contact Ian@waynenyswcd.org