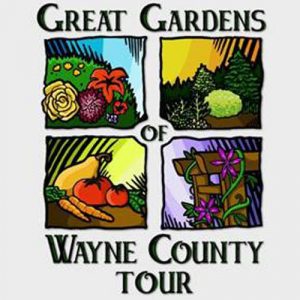 From our Cornell Master Gardener friends:
Master Gardeners Great Gardens of Wayne County Tour Tickets on sale now!
Do you love gardens of all shapes and sizes? Whether you have a green thumb or not, there's a golden opportunity coming soon for you to see what your gardening neighbors are doing. On our self-guided tour, you can discover a diverse selection of wonderful gardens at your own pace.
Whether you enjoy woody plants, flower gardens, water features, or home food production, there's something for everyone.
This year, our Master Gardeners have selected five gardens for you to tour in the Town of Ontario.
When: June 19th from 4 to 8 pm. Rain or Shine.
To purchase tour tickets send $10.00 per person to the Cornell Cooperative Extension of Wayne County 1581 Rte. 88 N. Newark, NY 14513-9739 by June 14th or stop in our office – 830am -430pm Monday-Friday.
Please call (315) 331-8415 for more information. For special needs please contact us two weeks prior to the tour.