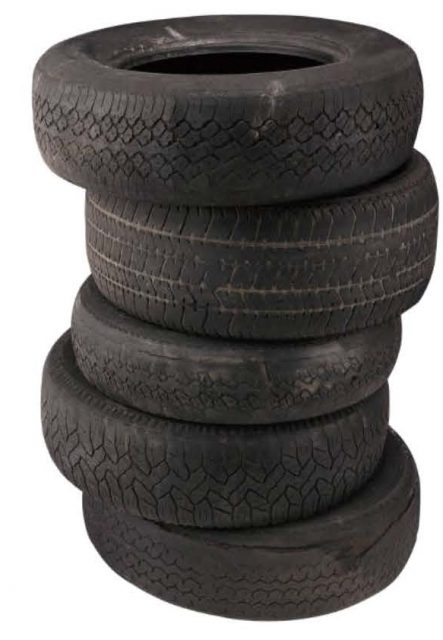 According to the US Federal Highway Administration, approximately 280 million tires are discarded each year by American motorists, approximately one tire for every person in the United States. Around 30 million of these tires are retreaded or reused, leaving roughly 250 million scrap tires to be managed annually. About 85 percent of these scrap tires are automobile tires, the remainder being truck tires. Improper tire disposal creates various health and safety concerns. Illegal tire dumping can pollute streams, woods, roadsides, and other public land and fires can start if tire pile up that can potentially release chemicals into the air and ground. In addition, tire dumps also become breeding grounds for vermin and mosquitoes.
Event restrictions:
Sign-up is required by contacting WCSWCD at 315-946-7200.
Be prepared to provide your name, residence address, and the number and type of tires you plan to recycle.
Only tires from Wayne County residents will be accepted.­
Tires must be removed from the metal rim and free of water, mud, and other debris.
Tires accepted are limited to light truck, passenger, and smaller sized tires.
 No BIG TRUCK OR TRACTOR TIRES.
4 tires per drop-off.
Other types of recyclable materials will not be accepted.