Sterling Nature Center Plant Exchange – Saturday May 9 11am to 1pm
15380 Jensvold Rd  New York 13156
Have April showers turned your garden in to a jungle? Need to thin out those perennials but hate to just toss them away? We have the perfect solution, come trade your perennials or garden thinnings at our annual Plant Exchange. You can do a free exchange or give a donation for the plants you would like to take home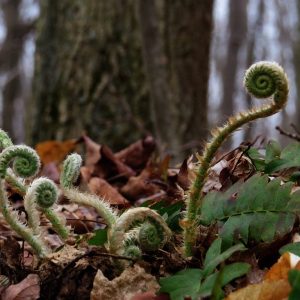 Wildflower Walk – Saturday May 9 at 1pm
Don't miss your chance to see the many early spring wildflowers of the Sterling Nature Center. Many flowers like colt's foot fade away quickly while, others like white trillium bloom longer. Join us for a Naturalist guided walk along the trails of the nature center. Pioneer and Native American uses, natural history, and identification of our spring woodland wildflowers will be the topic of discussion.
Trail and Garden Work Day – Saturday May 16 10am to Noon

The Sterling Nature Center is looking for some volunteers from the community to help with a few projects like sprucing up the gardens as well as help spreading woodchips on the Heron Trail. We are seeking groups or individuals that would be interested in supplying much needed labor and a few individuals to be crew leaders for each project. Please contact Jim D'Angelo at 315-947-6143 or snc@cayugacounty.us if you or your group is interested in lending a helping hand
Voices of the Night – Saturday May 30 at 7pm
Art Inspiration – Sunday June 7, 11am to 4:30pm
Rookery Life – Saturday June 20 at 1pm
The Captivating Lives of Dragonflies & Damselflies with Meena Haribal – Sunday June 21 at 1pm
Summer Solstice Walk – Sunday June 21 at 7pm