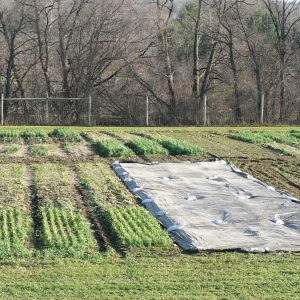 Wayne County Soil and Water Conservation District will be holding a free 'Soil Health' workshop on Wednesday, November 28th at the Fairville Fire Department – 2963 NY-88, Newark, NY.
This workshop will count as two CCA credits.
This workshop is geared toward small farms, diversified organic, hobby farms and producers participating in NYS Grown and Certified program. The workshop information will give ag producers a better understanding of soil testing results and how to use the data to make informed management decisions. Attendees will also learn more about other diversified methods for obtaining good soil health such as tarping and the use of permanent beds.
Agricultural producers know that good soil health is increasingly important. Good soil management needs to be adaptive and can be progressively achieved through education and implementation of Best Management Practices. Wayne County farmers know that having an understanding of soil along with the use of sound management practices to improve soil health, yields an increase in productivity and profitability along with sustainable results for generations to come.
Registration begins at 8:30. A.M. Refreshments and breakfast snacks will be served. Speakers begin at 9:00 A.M. with Thomas Bjorkman from the Cornell Horticulture Department. Tom's session is "Interpreting the Cornell Soil Health Test for Small Scale Producers and Prescriptions for Soil Health Issues. Farmers are encouraged to bring soil sample results.
Ryan Maher of Cornell Small Farms Program will follow with a talk on the use of permanent beds and tarps for reducing tillage on a small-scale.
Registered attendees will receive a copy of: Building Soils for Better Crops, a SARE publication, valued at $20. Each segment will include a discussion and Q&A.
To register for the workshop, please RSVP by email or online by Monday, November 24th. For more information, visit www.waynecountynysoilandwater.org/soil-health/ or contact Ian Priestley, AEM Specialist at Ian@wayneNYswcd.org 315-946-7200

The workshop is being sponsored by Agricultural Environmental Management (AEM), NYS Department of Natural Resources (NYSDEC), NYS Department of Ag and Markets (NYSDAM) and Wayne County Soil and Water Conservation District.