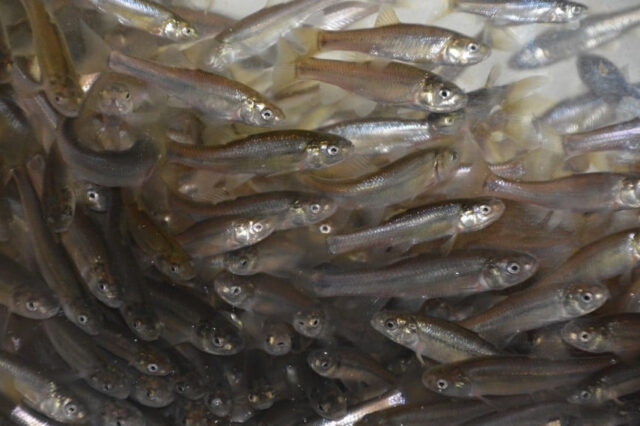 Our Pond Stocking fish sale has come to a close, thank you for your orders.
Pick up in Lyons on Thursday, May 12th from 4-5p.m. at the District's office 7312 Route 31, Lyons NY 14489
When you pick up your fish, we recommend a large cooler or clean garbage can with lid filled with at least 15-20 gallons of water from your pond. Do not use chlorinated water to transport your fish. Bring at least 20 gallons of pond water for every 6 Grass Carp, 30 Catfish, 500 Minnows, 100 Bass or 100 Perch for a travel time of 30-45 minutes. Please bring a cover for the containers, so the water does not splash around and the fish do not jump or splash out. A garbage bag with a tie in the container works well.
Any questions, please call 315-946-7200