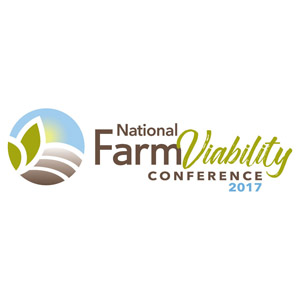 May 22-24 – The National Farm Viability Conference is focused on strengthening farm sustainability, building stronger and more resilient local food systems and supporting the long term profitability of farming and agri-entrepreneurs from start-ups to generational businesses.
This will be the largest gathering of professionals in the fields of farm and food business planning, financial planning, agricultural financing, farmland conservation, agricultural market development, and food hub management. This is your opportunity to network and learn from industry leaders and other professionals in their fields, develop new knowledge and skills and tour nearby farms and value-added processing facilities.
Your conference registration includes workshops on cutting edge issues, networking with national colleagues, tours to innovative farms and processing facilities in the region, meals and more!
The conference will take place in downtown Albany, and near the New York State Capital. The new Albany Capital Center is within walking distance of hotels, restaurants, shops, galleries and night spots. As part of the new Capital Complex, it is adjacent to The Egg Performing Arts Center, Times Union Center and Empire State Plaza Convention Center.
Full conference registration is $255 for all activities May 22-24 and one day registrations are available for $150. More information can be found at http://www.farmviabilityconference.com/