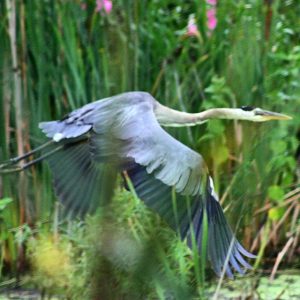 The Montezuma Audubon Center offers family friendly programs and volunteer events! Bird watching, the youth sportsman camp, outdoor adventure series, guided canoeing and van tours are a great way to experience the breeding marsh birds and songbirds at Montezuma!
Jul. 26, Saturday, 9:00 AM – 12:00 PM
Montezuma Birding Van Tour

Migrating songbirds, marsh birds, and raptors are back on their breeding grounds and raising their young. Hop in the Montezuma Audubon Center's van for an excursion to Montezuma's backcountry birding hotspots where dozens of migrants, including sandhill cranes, bald eagles, osprey, and great egrets, can be seen and heard! Participants are encouraged to bring their camera and binoculars. Fee: $8.00/child, $13.50/adult, $40/family.
Jul 28-31 Monday– Thursday 9:00 AM– 4:00 PM
Waterfowl ID Day Camp

Girls and boys ages 12-15 are invited to attend our last session of our Sportsman Education Day Camps. Earn your water fowl identification certificate while enjoying some fun activities at the MAC. Fee: $100/ child (discount for attending all 3 weeks)
Space is limited for all programs and registration is required. Space is limited and registration is required for all programs. Please call 315-365-3588 or e-mail montezuma@audubon.org.
For more information visit:
http://friendsofmontezuma.org/montezuma-audubon-programs.html