The Department of Environmental Conservation has updated the statewide management plan, the last  updates and  framework was 1993.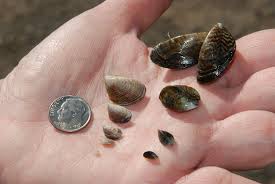 Many of the invasive species such as zebra and quagga mussel, spiny waterflea and round goby have come to the U.S. in the ballast water of oceangoing ships, with New York particularly vulnerable through the Great Lakes and canal system.
Acording to the NY DEC ; the  Aquatic Invasive Species (AIS)  Management Plan is strategic rather than technical. That is, it proposes broad, general actions and priorities
The plan lists priority actions like expanding the network of stewards checking boats at launches, expanding use of disposal stations for removed species, expanding public awareness and establishing regional response teams.
To view the full plan visit http://www.dec.ny.gov/docs/fish_marine_pdf/nysaisplan15.pdf